Rubik's Cube, a Dream From Your Childhood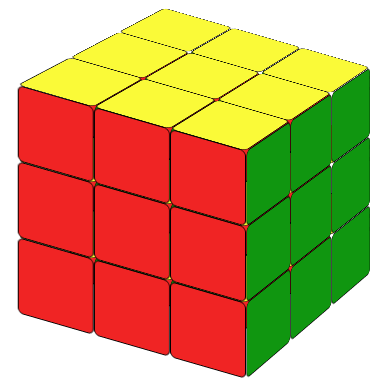 The Rubik's Cube is a 3-D combination puzzle invented in 1974 by Hungarian sculptor and professor of architecture Erno Rubik , originally called the Magic Cube. It's very difficult to solve if you don't know how. Do you know in how many ways we could arrange the cube?

43,252,003,027,486,856,000

That's approximately 43 quintillion.
It took Rubik himself over a month to solve his own cube.
The Benefits of Playing the Rubik's cube
It's fun!
It improves your hands' flexibility.
It keeps your brain healthy.
It helps you make good friends.
It is also an official sport. There are a lot of competitions around the world.
And again, it is fun!

There are tons of videos online. For example:

2014 RUBIK'S CUBE US NATIONAL CHAMPIONSHIPS

BSD Open 2016 Official Competition Rubik's cube

This website is the beginning of your Rubik's cube journey. Let's begin!

The animations in the website are adpated from Jason Graves. They perform well on Chrome and Safari, but not on Explorer.